MEET CHRISTINA NIELSON
Corcapa 1031 Advisors
Christina Nielson
President
Christina Nielson is the President of Corcapa 1031 Advisors/1031 DST Solution and has exclusively focused on Delaware Statutory Trust (DST) and Tenants in Common (TIC) investments for 1031 tax deferred exchanges and Direct Investment programs since 2004. She works closely with national investor clients to find solutions which meet their investment objectives. Christina has helped investors residing in 27 states close over 500 real estate transactions in her 19 year career, totaling over $500,000,000 in gross sales. Corcapa 1031 has offices in Southern California as well as New York City to serve clients throughout the United States.
Ms. Nielson is a General Securities Principal (Series 24 Registration) along with holding the Series 7 and Series 63 Registrations. Additionally, she is a licensed California Real Estate Broker, an active member of the Alternative Direct Investment Securities Association (ADISA) and was nominated for the ACE Award, the industry's honor for Registered Representatives. Christina also holds the Certified Realty Investment Associate (CRIA) designation given by the Real Estate Investment Association of California (RIAOC), is an MLS member of The Newport Beach Association of Realtors (NBAOR), and is an active member in an invitation-only national network of trusted advisors.
Christina Nielson holds a Master of Business Administration in International Business and Technology from the EDHEC/Theseus University in Nice, France attained while on a Rotary Ambassadorial commission to Mougins, France. Ms. Nielson graduated Phi Beta Kappa in International Security and Conflict Resolution from San Diego State University. She currently lives in Orange County, CA with her husband and two sons.
Ms. Nielson looks forward to answering any questions you may have and can be reached at [email protected] or by phone at (949) 722-1031 or (714) 401-1062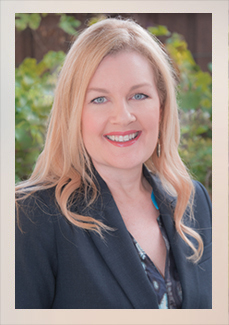 Community Involvement & Volunteer Positions:
Community Charity: The Best Is Yet To Be – Chairperson of Non-Profit
Member Alternative Direct Investment Securities Association
Executive Committee Newport Center II
Executive Committee Orange County Real Estate Affinity Group
RVLDP Riordan Volunteer Leadership Program on Non-Profit Board Governance Graduate
International Involvement:
CANTV Caracas, Venezuela Loyalty Card Program Development Research
Speaking Engagements:
Estate Planning & Trust Council of Long Beach, Panelist on Tax Planning in Regard to Real Estate (2017)
Financial Planning Association of Orange County, Panelist on Mitigating Capital Gains Tax on Real Estate Sales (2017)
My passion for passive cash flow, in the form of alternative real estate investments, was inspired when I met a gentleman named Wayne years ago. He was a successful rental property owner and had enough passive rental income that allowed him to partake in many philanthropic efforts and travel adventures. He encouraged me to begin real estate investments as both a career and personal pursuit.

 I am a true believer that portfolios need to have exposure to alternative real estate investments for diversification and as a hedge against potential volatile economic times. I practice what I preach in my own portfolio and am invested in over ten different programs that I have represented to my clients.

 I work with my clients to achieve their goal of financial freedom in having enough assets and passive income so they can spend their days or their retirement pursuing what they were truly born to do and what they love. For some people, this will be the current "job" they are doing; for others it will be the opportunity to change their life course and engage in their favorite philanthropic efforts.
As President of Corcapa 1031 Advisors, I utilize more than a decade of experience specializing in 1031 Exchange Replacement Property in the form of Tenants in Common (TIC) / Delaware Statutory Trust (DST) Investments which are appropriate for 1031 tax deferred exchanges. My goal in working with my clients is to find solutions which meet your investment objectives and defer capital gains taxes.
I work closely with national investor clients to find solutions which meet their investment objectives. I have helped investors purchase an approximate total of $100 million of securitized real estate and am a consistent top producer for my broker dealer.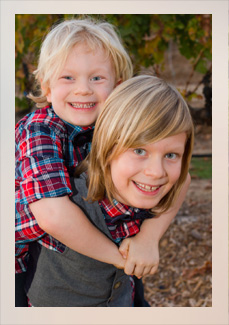 Request 1031 Exchange Replacement Property Listings
To Receive a Listing of 1031 Exchange Replacement Properties Please Fill Out This Form
"*" indicates required fields