MEET THE TEAM
Corcapa 1031 Advisors
Christina Nielson
President
Christina Nielson is the President of Corcapa 1031 Advisors and has exclusively focused on Delaware Statutory Trust (DST) and Tenants in Common (TIC) investments for 1031 tax deferred exchanges and Direct Investment programs since 2004. She works closely with national investor clients to find solutions which meet their investment objectives. Christina has helped investors purchase an approximate total of $100 million of securitized real estate and is a consistent top producer for her broker dealer.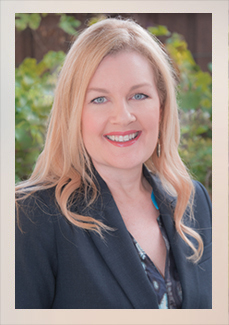 Mark Koch
Senior Vice President of Due Diligence
Mark Koch is the Senior Vice President of Due Diligence and has been with Corcapa 1031 Advisors for over two years.  He is tasked with analyzing and synthesizing all the data that comes with each DST, TIC and Direct Offering available to our clients.
Mark graduated with honors from California State Long Beach University in Communication Studies, competed in debate and also took many courses in computer science, math and physics.  He worked full time throughout his university studies as both an internet salesperson and ultimately as a finance manager at Mercedes Benz of Long Beach where he learned about analyzing credit, negotiating with banks and meeting sales objectives.
Mark Koch has been an independent real estate broker licensed by California's Department of Real Estate for over nine years.  He has personally invested in over fifteen alternative real estate investments over the past ten years, allowing him an insider's look into the sponsors and their performance. In his free time, Mark especially enjoys travel and landscape photography.
Nicholson knows first-hand the nuances and variables of securitized real estate investing. He grew up in Utah where he graduated from Utah Valley University with an undergraduate degree in Finance. He obtained his Series 7 registration and worked as a broker for non-traded investments where he helped move $250 million of equity for clients in over 5,000 transactions.
In his free time, Nicholson enjoys spending time outside playing golf, surfing, and hiking. He also likes playing the guitar and spending time with his family.
At Corcapa 1031 Advisors, he narrows his focus by specializing in 1031 exchanges guiding clients through the process of investing in institutional-grade real estate properties via DSTs and TICs with goals of generating passive income, accumulating long-term wealth, and creating a tax shelter for gains.
Nicholson now has a home at Corcapa 1031 Advisors where he is licensed through DAI securities with zero disclosures. If you have any questions regarding 1031 exchanges, Delaware Statutory Trusts (DSTs), or TICs, you can reach out to Nicholson directly or through Corcapa 1031 Advisor channels.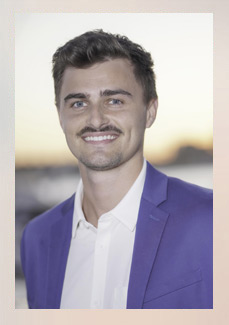 Whitney Harem
Operations Associate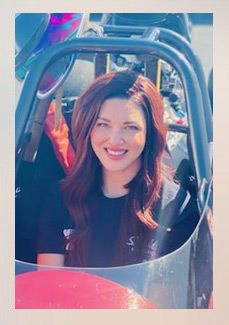 Johanna Jacobsen
Operations Associate
Johanna Jacobsen is the Operations Associate at Corcapa 1031 Advisors. She competed in debate for four years which taught her how to think critically and on her feet. Being driven, motivated, and constantly striving for improvement, makes her a good asset to our team.
Johanna is originally from Sequim, Washington. Graduating high school a year early, she studied in Switzerland and Madagascar for eight months. She then moved to Costa Mesa in order to attend Vanguard University. Johanna not only enjoys the arts, but she also greatly enjoys anything involving the outdoors, especially hiking and climbing.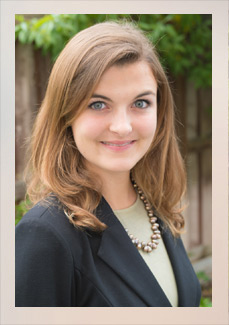 Corey M.
Chief Marketing Officer
Corey is the marketing and internet coordinator and SEO strategist at Corcapa 1031 Advisors. She oversees our online presence including digital marketing, web development, social media, search engine visibility and data analytics management. Corey is a native to Orange County and attended Cal State  University Fullerton with a focus in graphic design and web development. Corey has been a part of the Corcapa team for 5 years.
Request 1031 Exchange Replacement Property Listings
To Receive a Listing of 1031 Exchange Replacement Properties Please Fill Out This Form
"*" indicates required fields